MeterDesk Analytics Core
 MeterDesk Analytics Core is the centerpiece of MeterDesk Technology stack.  It provides all essentials features of business intelligence systems in a light-weight framework, that is optimized for analytics applications related to industrial sensor data. Main components of the platform are:
Data extraction and loading system along with instrument type specific error identification and automated error correction.
Data grouping and aggregation
GUI based custom report builder and graphical dashboard generator with multiple task specific dashboards
Threshold based alert handling; communicating critical alerts through Email and SMS. Daily incident reports.
Goal setting and reporting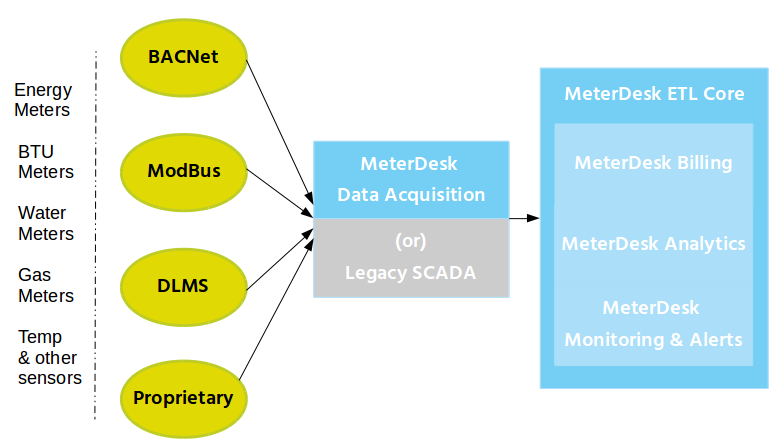 MeterDesk Analytics Core can be easily installed on cloud instances for maximum flexibility and better manageability. If desired, it can also be installed on-site at customer premises.  MeterDesk Analytics Core is built on proven open source technologies to provide maximum security at the lowest cost of ownership and operations.